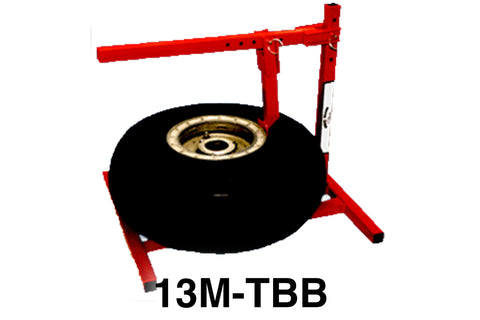 Tire Bead Breaker (18" x 16" Base)
Break tire beads safely, with little effort!
The Tire Bead Breaker was designed for smaller tires as found on light aircraft, passenger cars, ATV's and motorcycles. The Tire Bead Breaker is used to break the bead or bond between the tire and wheel with little effort and without doing damage to the expensive cast wheels.
If you are a repair station, shop, school, or owner that wants to do your own maintenance then this tool is a must!
Benefits
Saves time
Promotes safety
Protects wheel from damage
Protects tire from damage
Features
Reduce risk of damaging expensive cast wheels
Fits small tail wheels
Fits large tires found on corporate cabin aircraft
Works on tube and tubeless tires
Can also be used on automotive, motorcycle, trailer, go karts and ATV tires
Made in the USA
Videos
Awesome unit!
Thank you Bogert for the great service! This unit is just what we need and what we were looking for!
---
We Also Recommend